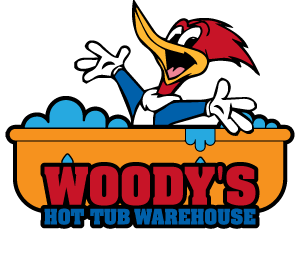 Premium Hot Tubs and Swim Spas
Come on in for a private test soak today! Showrooms in Albuquerque and Santa Fe.

Fireplaces and Pellet Stoves
We appreciate superb value and energy conservation.  We have the perfect solution whether your looking for a pellet stove, fireplace or a fireplace insert.
Pool Tables and Billiards Supplies
It's time for a break—with a cue ball that is. Signature craftsmanship and good sportsmanship are items needed for high-stakes games or family-fun.
By Bryan Dyer
Shane has been great through the buying and installation process. He is incredibly knowledgeable and helpful. He is also concerned with what we wanted and not want he had to sell which is an added bonus.
By Gary Kuidis
Great Bullfrog hot tub! Use it almost every night. Great in-store service for supplies!
By Kristen Sanders
Our BullFrog spa is AMAZING!!! Go see Shane if you want a quality spa, someone who is knowledgable, and no high pressure sales pitches.
By Claudia Rhodus
The customer service was outstanding! I truly appreciate the the time and education both Shane and his team provided through out the purchase of our new spa.
By Sandy Land
Our bullfrog spa has been the best purchase. We have owned our spa for almost a year now and would spend the money again for a bullfrog. Shane has helped us throughout this year with chemical questions as well as any questions we have had. This is without a doubt the best spa we have owned.
By John Schissel
We purchased a Bullfrog spa a little over a month ago and we absolutely love everything about it. The staff at carefree was incredibly helpful. Were beyond satisfied. We shopped around a lot for tubs but we really didn't need to go anywhere else. Would buy from Shane again in a heartbeat.
By Nataline Davis
Chill place
By Andrea Sedillo
Great service
By Heather Brislen
very professional, knowledgeable and responsive
By Paula Hewitt
Shane and the staff are always happy to answer questions and to provide support and service in a friendly and responsive manner!
By Bonnie Coppock
This is my 3rd tub from Shane. Every one has been a Pleasurable Experience. Shane and his staff make it truly easy to purchase, setup and Enjoy ! I have recommended Shane to several of my close friendsand everyone of them have been completely satisfied as well.I still go back to get my supplies and say Hi!Bonnie C.
.
By Lisa Broidy
We have bought two hot tubs from Shane and would never go anywhere else. Great product (Nordic spa) and great customer service. He stands by his products and cares about his customers!
By Tanya Puccini
Professional service without pushy sales tactics. All of my questions and concerns were addressed and I received the help I needed to choose the perfect spa. I recommend anyone thinking of purchasing a spa to speak with Shane. Youll receive great service!
By Tina Sanchez
I tried out the endless pool system with Kevin the salesman and it is an awesome pool. I need therapy because I have had a double hip replacement and this thing is the bomb. It has a treadmill in it where you can set it to go as fast or as slow as you like, and in the water you can do more than you actually can outside of the water. Then there is another setting that you can set and you can swim against the current. This Spa is the best one of for therapy all the way around . Theres so many different ways you can use the spa for exercise or therapy I would definitely recommend this and Kevin as the salesman to go through. He listens to you and he knows exactly what you need.